Advantages and Disadvantages of Investing in Real Estate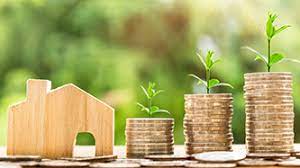 As with any other investment, there are some advantages and disadvantages to investing in real estate. Whether you are looking to start a new business or are already experienced in the real estate industry, there are some things to consider. These include the costs of buying or selling property, and the risk of losing money. Keeping these in mind can help you make a more informed decision about your investment in real estate.
Leverage
Leverage is a simple financial strategy that allows investors to invest in real estate without having to pay for the entire investment upfront. It's also a useful tool for diversifying a portfolio.
A common form of leverage is through a mortgage. Taking out a mortgage means that you borrow money from a bank, which can then be used to buy real estate. You can find a mortgage at many different financial institutions. For instance, you might borrow $200k to purchase a home.
This is a fixed amount, meaning that you will not change your payment with inflation. However, the lender can seize the property if you don't pay back the loan. The lender can also come after any assets you may have.
Another popular type of leverage is hard money loans. If you are an established business, you may be able to raise the funds for a real estate investment through a hard money lender.
Liquidity risks
Liquidity is a key component of investing in real estate. The value of assets depends on their liquidity, and the ease with which they can be converted to cash in the market. If an asset is illiquid, it takes longer to be converted to cash.
Investing in real estate is a risky business. You may run out of money, or have trouble paying maintenance and mortgage payments. This can be disastrous for your creditors and business enterprises.
A good way to mitigate this risk is to diversify your portfolio. By buying a rental property or buying shares in a real estate mutual fund, you can ensure that your investments are diversified. However, this is only part of the equation. To be fully prepared, you should also evaluate your financial obligations.
The value of liquid assets should be 5% to 10% of your total portfolio. These can be money market accounts or certificates of deposit.
Property taxes
Property taxes are a tax that is levied on privately owned land. This type of tax can be traced back to 6,000 years B.C. and can be considered a form of regressive tax.
In some countries, property taxes are a major source of money for the government. They are used for a variety of important projects. The government can use the funds to pay for public schools, road maintenance, and other infrastructure.
Property taxes also serve as a form of redistribution. They are often considered to be a good way to help finance welfare programs. However, there are a few drawbacks to the practice.
High property taxes can be a serious financial burden for some people. They may not be able to afford to purchase homes, and they can reduce the amount of housing space available in a community.
Some homeowners may also stop paying property taxes because they do not believe that their properties are worth the money. A lot of people may be unable to meet their financial obligations, and they are forced to sell their properties.
Become a real estate agent or broker
Buying or selling a home is one of the biggest financial decisions you will make. A real estate broker can help you. They have a network of buyers and know the process of selling.
Brokers can help you find investment properties. You can also use their experience to negotiate on your behalf. Usually, commissions are about 5 to 6% of the price of the property.
Most states require that you become licensed as a real estate agent or broker before you can begin a career. In some cases, you can get a license without having to take additional classes. However, each state has its own requirements.
For example, in California, you must complete 45 hours of continuing education every four years. Alternatively, you can obtain a reciprocal license in another state. If you are an active real estate agent in one jurisdiction, you can receive a reciprocal license in another.