Do You Know These Basics About Remodeling Services?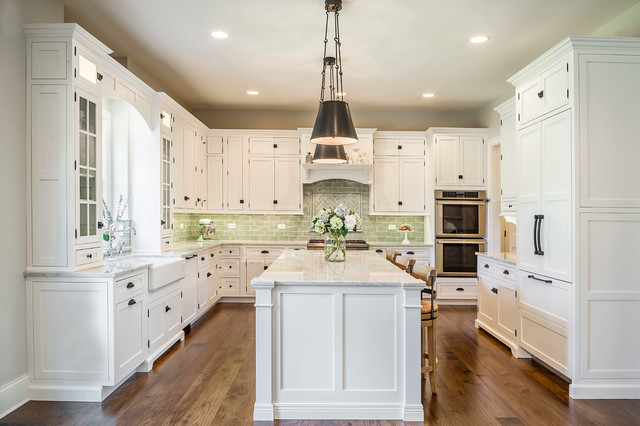 Whole home remodeling can be a stressful experience for homeowners. It can be difficult to have tradespeople in and out of your home every day for weeks.
A good contractor will make the process as smooth as possible for you. However, many homeowners are unfamiliar with the key terms and processes to choose the right contractor for their remodel project.
Cost
Renovating a home, building or commercial property adds value and makes living there more enjoyable. It can also increase the likelihood of a higher return on investment when it comes time to sell. There are different kinds of remodeling projects, however, and it's important to know what you're getting into before hiring contractors.
The difference between a renovation and a remodel depends on what you want to achieve and the condition of your home or business. Renovations include repairs, restoration and cosmetic finishes like painting and resurfacing. They don't usually require a permit and tend to cost less than a full remodel.
Remodeling services include major structural changes, gutting and installing new elements. These may include adding an extension or building an entirely new room. They can be complicated and expensive, but they can be a great way to improve the functionality of a space.
A full house remodel, for example, could cost more than $44,000 to $75,000 depending on the scope of work and labor rates. However, most people opt to complete one room or project at a time. That saves money and reduces the amount of stress involved. It's also a good idea to get estimates from multiple contractors to compare prices. That will help you determine the best option for your budget. It's also essential to hire a contractor who will provide accurate quotes and timelines.
Time
Unlike basic home repair, remodeling services often involve extensive changes to the house's structure. For instance, a remodel might include changing to an open floor plan or moving walls to make a room bigger. Moreover, some remodels involve installing new materials that can help reduce energy costs.
Generally, it's better to hire professional contractors for remodeling projects than to do it on your own. They're experienced in drafting detailed contracts and obtaining building permits for your project, which saves time and stress. They also have access to a team of specialists, such as engineers and architects, who can handle complex projects.
Another important factor to consider is how long you want the project to take. Depending on the scope of the job, it may take weeks to months to complete a remodel. It's important to find a contractor that can work around your schedule and meet your deadlines.
Many older homes are prone to moisture issues, which can lead to health problems like a cough, rash, sinusitis, and shortness of breath. A remodel can help improve the overall comfort of your home by adding air filtration systems and reducing humidity. Additionally, it can also help you save on your electricity bills by replacing old windows and doors with new ones that are more energy efficient. Additionally, a full home remodel can increase the value of your property.
Experience
A remodeling contractor has experience working on a variety of different projects, from repairing walls to creating a new kitchen. They also know how to meet local and state building codes, which is important for safety and quality assurance. They can work for a company or choose to go the independent route. Both options have pros and cons, but a general contractor will typically have higher job security than a freelancer.
Remodeling is a big project that can increase a home's value. Unlike renovations, which focus on cosmetic updates, a remodel can include structural changes, such as adding or removing walls and changing the layout of an entire room. Generally, remodeling requires more time and money than a simple renovation, so it's important to hire professionals with experience.
The best way to find a qualified contractor is through word of mouth. Ask friends and family members who they've worked with in the past and whether they were satisfied with the results. Once you've got a list of potential contractors, make sure to check their credentials online and on social media before hiring one.
Renovating a house or restoring an old building involves improving existing features to make them more functional, safe, and appealing. This can include painting walls, updating kitchens, and refreshing bathrooms. It can also include installing new appliances and fixtures that will reduce energy costs or improve resale value.
References
A remodel is a big undertaking that changes the entire look of your home. It takes time, planning and money. Many homeowners don't take this lightly and hire professionals to ensure that the job is done correctly. The right contractor will have experience, a portfolio and references to back up their work. Hiring a remodeler without these factors is like hiring an employee without any professional training or qualifications.
Depending on the scope of your remodel, you may need more than one professional to complete it. For example, a bathroom remodel usually requires an architect to make sure the changes are structurally sound. A large-scale project that involves tearing out walls, rearranging the floorplan and adding an addition can require an engineer to confirm your plans are up to code.
You may also need to consider permit and licensing costs, which vary by location. These additional expenses can add up quickly, so it's a good idea to save a little extra just in case something unexpected pops up. It's important to research local zoning laws and determine if your project will need a permit before hiring contractors or purchasing materials. Some remodeling projects, such as converting a garage into a bedroom, may not be allowed in your neighborhood. You should also find out whether or not your contractor will obtain a permit on your behalf.