Tips to Choose the Right Cabinet Hardware for Your Kitchen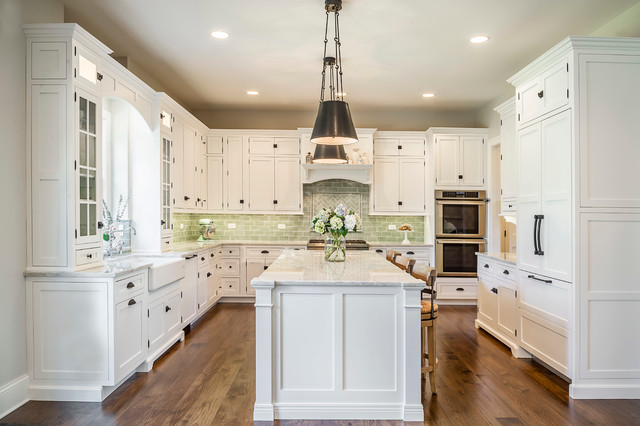 The right cabinet hardware can make or break the design of your kitchen. It is important to choose a style that will fit your vision and work with the rest of your decor.
Many homeowners struggle with finding the perfect knobs or pulls for their kitchen. Thankfully, there are a few things to keep in mind when making this decision: Size, Style, Finish and Function.
Size
Cabinet handles come in a wide variety of shapes, sizes and designs. The style and type you choose should match your overall kitchen design and cabinet door styles. For example, more elaborately designed cabinet doors might look best with traditional hardware, while minimalist-style cabinet doors work well with simple knobs or pulls.
In terms of size, you'll want the handle to be comfortable in your hand when gripping it. This is particularly true if you use a lot of cabinets. Also, the handle's length is an important factor in determining how easy it will be to reach and operate.
Jess has a great round-up of 30 cabinet hardware options that range from super modern and minimal to rustic and textural. Whether you prefer knobs or pulls, she's included something for everyone.
Choosing the right material for your cabinet hardware is a big decision that affects both appearance and durability. The material should be strong enough to resist corrosion and stains, but also must have an appealing color and finish. The material you select will also determine how much your new cabinet hardware costs, so it's important to set a budget before you begin shopping.
The price range of cabinet hardware varies widely, from less than $10 for a single knob to $300 or more for a complete set of drawer pulls. When you're shopping, keep in mind that a higher price tag often means better quality. This is especially true for metals like brass and bronze, which can withstand heavier wear and tear than other types of hardware.
Style
Cabinet hardware can be an element that is both beautiful and functional. It is something you touch and use multiple times during a day, so it's important to find pieces that feel comfortable in your hands. In addition, you should always consider how it will coordinate with your kitchen materials, such as faucets, lighting, and countertops.
Both knobs and pulls come in a wide range of styles to suit any design aesthetic. You can find designs that are traditional, rustic, modern, minimalistic, and more. The most important thing is that you choose a style that fits your personal taste and the overall kitchen design.
Many people decide to use pulls for cabinets and knobs for drawers, but there is no set rule. Knobs typically have a single hole for installation, while pulls have two holes. You should look at the hole configuration of your existing cabinet doors and decide how to proceed with your new kitchen cabinet hardware.
Some homeowners choose to mix styles, which can add a great deal of personality to your kitchen. However, it is a good idea to stick with one metal finish throughout the room. This will help to create a consistent and cohesive look, and it is less likely that the hardware will clash with your other fixtures. For example, if you have chrome faucets, it is best to match the cabinet hardware with a brushed nickel or satin brass finish.
Finish
The finish of the hardware is a crucial factor in your overall look. It's important to think about how it will look in contrast with your cabinetry and what kind of impact it's going to make on the space. For example, black knobs and pulls can have a bold impact when installed on white cabinets, but they may not stand out as much when installed on dark oak doors.
The same goes for the finish of your kitchen faucet and other small hardware elements like switch plate covers. Ideally, you want the metal to match so everything coordinates well. However, don't be afraid to mix finishes. This is a popular trend right now and it's completely fine (although we do recommend sticking with one type of metal).
Another aspect to consider with the finish is how it feels in your hands. If you choose knobs for your cabinetry, you'll be opening them all the time throughout the day so they need to feel comfortable in your hand. For this reason, most homeowners opt for a simple round knob that is easy to grip. However, there are also plenty of other designs that can create a different feeling in your hands like bar pulls, bin pulls or even ring pulls.
Function
The main function of cabinet hardware is to open your cabinets, drawers and doors. This is something you will be doing multiple times throughout the day so it's important to find a style that feels comfortable in your hands and fits the design of your kitchen.
For example, if your cabinet door has grooves or mouldings, you may want to avoid knobs with sharp corners as these could catch on clothing and other items in the kitchen. Or, if you have children or grandchildren in your home and are looking to create a family-friendly space, cabinet pulls with rounded edges would be the safest option.
Lastly, be sure to consider the amount of hardware you will need in your kitchen. Some cabinet hardware is scalable so that you can add or subtract sizes depending on your preference and the size of your cabinet or drawer. Also, if you plan to mix styles, make sure that the scale of each style is slightly different. This helps to avoid a mismatched look and instead creates a more curated, designed appearance.
Lastly, if you're replacing existing hardware it's important to measure the location of the existing holes to ensure your new cabinet handles are properly placed. To do this, remove one of the existing knobs or pulls and carefully mark the center-to-center measurement. This will help you find the right replacements quickly and without making mistakes that could be costly.