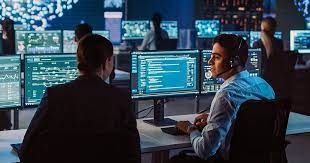 Technology (Tech) is the result of scientific research, applied knowledge, and the application of skills and methods. It involves the process of industrial production. Its applications have revolutionized many aspects of human life. But it's more than just the creation of new gadgets and products. It also encompasses the processes of scientific research.
Careers in tech
There are several jobs in tech that don't require a degree, but require a lot of communication skills. A good example of such a position is that of a project manager, who keeps a team on track while coordinating with stakeholders and clients. Junior project managers depend heavily on their interpersonal skills, but more experienced PMs can take formal courses to enhance their skills.
Before applying for a job in tech, it's important to learn as much as possible about the field. This will help you define what skills you need to work on. You can also use websites like Crunchbase to research companies and find out if they are hiring. If you have the ability, do an internship at one of these companies, which will help you build a portfolio of work.
Careers in tech are a great choice for those who want a well-paid, high-end job. The demand for skilled professionals in tech is high and the benefits are numerous. Software engineers, for example, combine math, computer science, and engineering to develop, test, and evaluate computer applications. As the tech industry continues to grow and become more complex, software engineers are in greater demand than ever.
Jobs in tech
Jobs in tech are not only highly competitive, but also offer a dynamic work environment. This industry is a great choice for individuals who love to learn new things and have a passion for technology. Whether you're interested in designing websites or programming code, tech jobs can give you a broad range of technical experience. While many tech jobs do not require specific skills, many of them require a high level of attention to detail and a desire to learn. Applying for these positions can jumpstart your career.
A job as a digital marketing manager requires knowledge of marketing, customer behavior, and market research. Alternatively, an IT Help Desk position involves helping company employees and customers with their tech needs. In both of these jobs, you'll handle incoming calls and respond to emails. While these are not typically high-paying tech jobs, they can be a great entry-level position in this sector and can lead to other areas of tech in the future.
Many jobs in tech require creative problem-solving abilities. You'll also need to be able to work in a collaborative environment and organize projects effectively. If you're interested in working in this industry, consider getting a certification or training online.
Careers in tech companies
Whether you're interested in creating the next big thing, or just want to learn more about how to use technology to improve your life, careers in tech companies offer many possibilities. Working as a web designer can be rewarding and you'll have the chance to build a portfolio. Alternatively, you can pursue a project management career. In this role, you'll oversee an IT team and set goals for each member. The position requires both technical expertise and great people skills, and it can be a lucrative career choice.
While some jobs in tech companies don't require a four-year degree, many require some kind of college degree. Computer science, software engineering, and programming are the most common fields that require a bachelor's degree. You can even get certifications in these fields to make your resume more appealing to employers.
The demand for tech talent is so high that companies are trying everything they can to recruit the best tech talent. Some are getting a head start by hiring for the most popular roles, such as data-focused and security-related roles. Recently, Robert Half Technology published a report that lists the average salaries of these roles through 2022.
Career paths in tech
There are many career paths in the tech industry. These fields tend to pay well and offer quality incomes, and there are many opportunities for career advancement. Careers in the tech field often require creative thinking, and the industry has an emphasis on the creation of new things. Traditional sciences may claim a share of the innovation, but the tech sector is the epicenter of research and development. If you're interested in technology, you should consider pursuing a career in this field.
If you're interested in developing new technological innovations, you can work as a data scientist. This field combines science with technology to extract knowledge from both structured and non-structural data. These skills are in high demand, and a career in data science will give you a high-paying salary in the tech industry.
Careers in tech can lead to fast growth, and entry-level positions can lead to permanent positions. However, you should consider the level of your skill set before making a decision. Getting an internship at a tech company can be an excellent way to get a foot in the door. However, you should be prepared for rigorous interviewing processes and tests.