Maximizing The Benefits Of Education Apps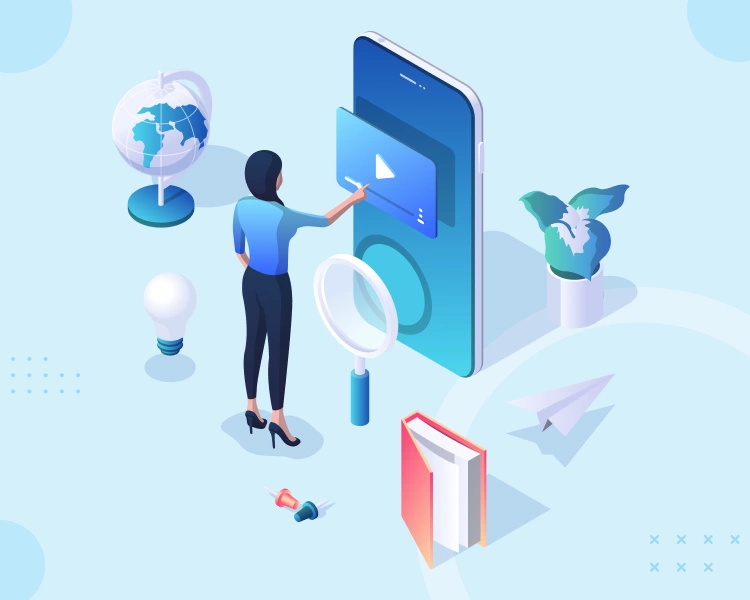 Education apps are a great way to help students and teachers with learning and tracking their progress. They also help with time utilization since they save the hassle of planning lessons.
Education apps shift a student's leisure time to content that matters rather than watching TV or browsing the internet. But, how can you maximize the benefits of these apps?
1. Make It Easy To Use
In order to make an education app that people want to use, it's essential to include features that simplify the user experience. These must-haves include a login/signup feature, a user profile, and search functionality. It's also important to offer users an option to upload files and track their learning achievements.
Another way to make an education app easy to use is by providing developmentally appropriate content that is engaging and fun. Moreover, educational apps that utilize gamification, virtual and augmented reality features can attract learners and engage them for longer periods of time.
Lastly, the educational app should be able to operate on devices with varying screen sizes. This is important because some mobile devices have smaller screens than others. Therefore, it's a good idea to use MVP models and test the app on different devices.
Besides being easy to use, education apps can help enhance parent-teacher and student-teacher communication. Since teachers and parents have busy schedules, it can be difficult for them to maintain a rapport via in-person meetings. Hence, educational apps are an excellent tool for sharing transparent and effective information about students' progress. They can also be used to schedule meetings in advance. Furthermore, educational apps can help reduce paper and save teacher's workload by automating grading and attendance processes. This saves both time and money, and makes the education process easier for teachers.
2. Make It Easy To Share
Educational apps provide a flexible learning platform for learners of all ages. They can study anywhere, at their own pace, with an app that they can carry in their pockets. They can access interactive texts, audio and video lessons, livestreaming lectures, tests and much more. Many such apps are designed with empathetic features to cater to students with disabilities.
Keeping parents and teachers updated on student progress is also easy through an education app. It allows them to schedule meetings with students and share transparent, effective communication about their learning and improvement. This helps in strengthening the bond between teachers, parents and students.
Gamification is another feature that enhances parent-teacher and teacher-student collaboration. It motivates kids to learn more, and provides an incentive for them to continue studying. It also increases their retention and comprehension levels. In fact, some research indicates that children can even gain a deeper understanding of subjects by playing educational games.
The key is to create a user-friendly app that offers a consistent and streamlined experience for all users. This is why it is important to conduct thorough market research and competitor analysis before starting the development process. This way, you can reassess your product idea and make the necessary changes in accordance with your market requirements. It is also essential to consider the platform that your app will run on, as the majority of Americans prefer iOS or Android smartphones.
3. Make It Easy To Track
Children of all ages are inseparable from their smartphones. It is their lifeline and they use it for everything, from playing games to e-learning apps. Hence, it becomes crucial that your educational app is not only informative but interesting and attractive as well. This is where a graphical user interface comes into play. This enables users to navigate around the app easily and helps them stay focused on learning.
Another great benefit of educational apps is that they allow students to keep track of their progress in a more organized and structured manner. Students can save their assignments, notes and test results on the app itself which makes it easier for them to reference later. They can also mark their attendance and check for any absences with just a click of a button.
A feature that has become very popular in education apps is the gamification of learning. This allows learners to practice different lessons and learn in a fun way by earning points and badges as they complete tasks. It also increases their motivation and boosts their productivity. Moreover, interactive virtual and augmented reality features are an added advantage for education apps as they can help learners to connect with the content more effectively.
4. Make It Easy To Access
Whether it's kids, teenagers or adults, almost everyone is inseparable from their mobile phones. They explore the latest shopping, entertainment or even learning-based apps to keep themselves engaged. Kids are especially highly responsive to such apps, as they're mentally stimulating and have fun-based designs, allowing them to focus better than traditional methods.
Education apps are available round the clock to students and their parents, without any time or location constraints. This makes it much easier for students to learn, as they can take their lessons as per their whims and fancies. Moreover, education apps also usually present their content in shorter sessions, making it easier to fit them into one's busy schedule.
In addition, education apps provide a platform for effective communication between teachers and their students. This feature helps students and their parents maintain transparency in terms of academic progress & grades, which can be difficult to achieve through regular face-to-face interactions.
Furthermore, the ability to access educational apps offline can greatly enhance a student's engagement and productivity in a foreign country or region, where internet connectivity can be a challenge. To make your education app accessible to a wider audience, consider adding the option to choose your preferred language and add notifications for any important updates. This can help you reach new audiences and increase user retention.