The Essentials of Online Divorce Form Filling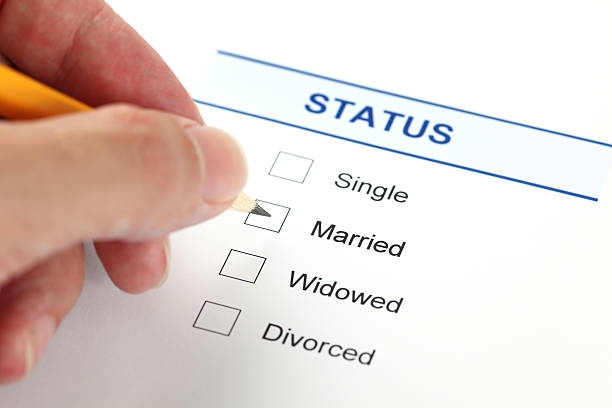 Online divorce services make the process easy by guiding clients through the forms they need to fill out. They also provide assistance with legal issues if needed.
Get a P.O. box to receive mail that is related to the divorce proceedings. Also, find a separate bank account in your name so you can track expenses.
1. Know Your Rights
Before you start filling out any legal paperwork, it's important to familiarize yourself with your state's divorce laws. This knowledge will help you anticipate the process and follow correct procedures tailored to your case. It can also make the entire process more streamlined for you and your spouse.
Begin by identifying all the financial documents you need, including any joint banking accounts, credit card debts, investments, retirement and investment accounts, and vehicle registration and titles. Also, compile a list of all personal belongings you want to keep (e.g., artwork, jewelry, personal papers, family heirlooms). You will probably be asked to provide detailed information about your assets and debts during the divorce process, so it's best to have all of this on hand.
As soon as you know your spouse wants a divorce, it's also smart to start thinking about child custody and support. It's possible that you may have to file for a temporary support order while your divorce is pending. You will also need to decide where you and your spouse will live. This can affect where you work, school, and socialize.
If your spouse files for divorce, you'll need to respond by filing a Summons and Complaint with the court. You will then have 120 days to serve your spouse, which can be done by hiring a professional process server or finding a friend or relative who is willing to do the job for you.
2. Get Organized
Online divorce platforms provide a questionnaire or interview process that walks you through all the necessary forms based on your specific circumstances. Be sure to answer questions thoroughly and correctly, as this helps the process move along more quickly and prevents complications down the road. If a form requires additional information, follow up questions or forms may be automatically generated for you to fill in and file.
If you and your spouse have children, it's important to start planning out a custody and visitation plan. Getting to know each other's expectations and what is important for your kids will help reduce complications during the divorce process and ensure that you are both satisfied with the final agreement.
Get organized by creating a checklist of the items you and your spouse own, including any shared property or assets that will be divided up (homes, cars, furniture, appliances). Start to make note of all the things you want to keep and be ready to negotiate with your spouse.
If you have joint accounts, it's important to change your passwords and begin to keep records of transactions, balances, and activity. Whether or not you believe your ex will hack into any of your accounts, this is an important step to take to protect yourself and your finances. You can also use this time to look into health insurance options and find a new attorney if you need one.
3. Know Your Options
Many online divorce services offer the option to sign forms electronically. This is a great way to save time and money. However, it's important to check with your state court and make sure that they accept this method of filing.
If your county doesn't allow e-filing, you can still file by hand. The clerk's office will typically require that you submit two copies of the completed forms. You will also need to pay filing fees, which vary by state. If you have a low income, you may be able to apply for help with these fees.
In addition to filling out forms, you'll also need to complete a petition for divorce or legal separation and a statement of financial affairs. These documents will ask for information about your marriage or domestic partnership, your assets, and any debts. You will also need to choose a reason for the divorce or legal separation.
You may be required to attend a divorce trial, especially if you have child custody or parenting time issues. You can often resolve these issues by reaching an agreement outside of court, but if you can't come to an agreement, a judge will decide them at trial. If you're having trouble agreeing on these issues, it might be a good idea to hire a private family law attorney.
4. Get Help
Online divorce form filling can be a bit complicated because every state dictates its own laws. The best online divorce sites will have a library that can search your state's family court portal or help you find the correct forms for your county. They will also tell you how to file the papers correctly. Many counties require you to serve your spouse with the documents before you can file a response. Service can be done by mail or through a process server who delivers the paperwork to your spouse and then files an affidavit of service with the court.
After your spouse is served, they have a limited time, usually 21 to 30 days, to respond to the complaint. If they don't respond, the court may decide how to handle issues like property division, custody and support without hearing from them. If you have a lot of money or property, you may wish to hire an attorney to prepare all of the necessary documents for you.
When choosing an online divorce service, look for one that has a clean and easy-to-use website. Check how long the site has been on the market and pay attention to whether the information provided is up to date and relevant. The best online divorce sites have lawyers on staff to provide additional legal advice regarding your case. They will also provide a money back guarantee if the paperwork they generate is rejected by the court.