5 Reasons Why Shopify Developers Can Take Your Online Store to the Next Level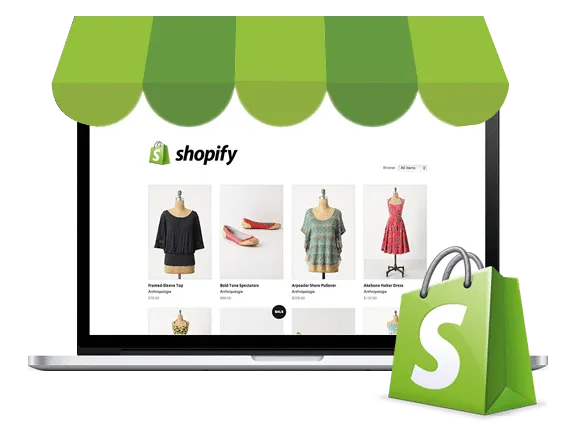 Shopify developers are experts in creating a website that is unique and attractive to customers. They also know how to optimize your site for search engines, resulting in higher quality and quantity traffic to your store.
Look for a larger company that offers a sample project or fulfillment of one small request before you strike a deal. This will allow you to see the team in action and judge their skills.
1. Experience
The experience Shopify developers have with taking online stores to the next level gives them a unique perspective on what makes an ecommerce business successful. They know how to design and build a store that meets customer expectations, while keeping the site secure from hackers and other online threats. They also understand the ins and outs of ecommerce marketing, including how to integrate with third-party applications for tracking sales data, managing email marketing campaigns, and automating workflows that help drive more revenue for an online store.
If you're looking for a Shopify developer, it's important to find one who has extensive experience and has a solid portfolio of happy clients. Additionally, the candidate should have excellent soft skills like communication and teamwork to be worth your investment.
You should also consider the types of sites that a prospective Shopify developer has built in the past. If they've worked on fashion sites before, for example, this is an indication that they have experience working with your industry.
The Shopify platform provides all the eCommerce and point-of-sale features your online business needs to grow and thrive. From mobile and retail store POS features to built-in dropship and wholesale networks, Shopify offers everything you need to sell your products online and in-person.
2. Expertise
Shopify developers are well-versed in ecommerce and know how to use the platform to help their clients take their online store to the next level. They understand the importance of search engine optimization and how to optimize pages to increase visibility, which leads to more traffic and sales.
They also have a deep understanding of the Shopify APIs and can utilize them to build custom applications. They can make changes quickly and efficiently, and are up to date with the latest tools to ensure that their clients' sites remain secure and functioning properly.
Lastly, they have a strong grasp of the coding languages used by Shopify developers, such as HTML, JavaScript, and React. These skills enable them to create a smooth user experience that is compatible with all devices and browsers. They can even implement a responsive design and a mobile-friendly checkout to give their customers a better shopping experience.
The most important thing to keep in mind when hiring a Shopify developer is that they must be capable of meeting your specific business needs. It is essential to find a professional who has the right technical knowledge and experience, as well as the ability to work with your team. A good Shopify developer will be able to deliver high-quality, scalable projects. They will also be able to provide their clients with detailed quotes that clearly explain the scope of work, including the cost, time, and resources required.
3. Time
While many people can create their own Shopify websites using freely available themes, doing so can be extremely time consuming and requires significant technical expertise. Hired developers can help you get a website up and running in much less time and with fewer errors, saving you valuable time and money.
If you're looking to expand your business and boost sales, it is vital to have a website that is attractive, user-friendly, and matches your brand. This is what will set you apart from competitors and attract customers to your site. A professional Shopify developer will know how to build a website that meets all of your specifications, providing a seamless and enjoyable shopping experience for your customers.
Shopify developers can also add code that integrates your store with third-party software or apps. This may include email marketing services like Klaviyo or shipping app integrations to calculate taxes and duties for international orders. Adding these apps will enable you to offer more advanced features to your customers, improving customer satisfaction and driving sales.
Lastly, a good Shopify developer will have a portfolio of past projects to demonstrate their work and expertise. Look for an agency that has a high average star rating on their portfolio and ask to speak with previous clients. This will give you a firsthand account of what it was like working with the company, helping you make the right decision.
4. Cost
It may seem like a significant investment at first, but a Shopify expert's experience and skillset ensure that they can create a well-designed website that will offer high returns on your investment. Furthermore, their work will be responsive across multiple devices (like mobiles, tablets, and computers) so that your customers can easily access your products online regardless of the device they choose.
Hiring a professional will also allow you to avoid the costly revisions and fixes that may arise from hiring an inexperienced developer who doesn't understand your brand or business needs. Moreover, they will be able to recommend the best apps and plugins for your site that can improve your website's performance and provide a better user experience for your customers.
In addition to this, Shopify developers will keep up-to-date with the latest industry trends so that they can build a website that is aligned with your business objectives and targets. For example, some businesses require unique features such as wholesale pricing or international shipping support. These are features that can be difficult or impossible to build using standard templates and themes.
To find the right Shopify developer for your business, you should start by asking for recommendations from people within your network. Once you have a shortlist, do some research on them by looking at their online profiles and checking out their previous work. You can also contact their past clients and ask them about their experiences working with them.