Versatile Applications of Swipe Machines in Retail and Hospitality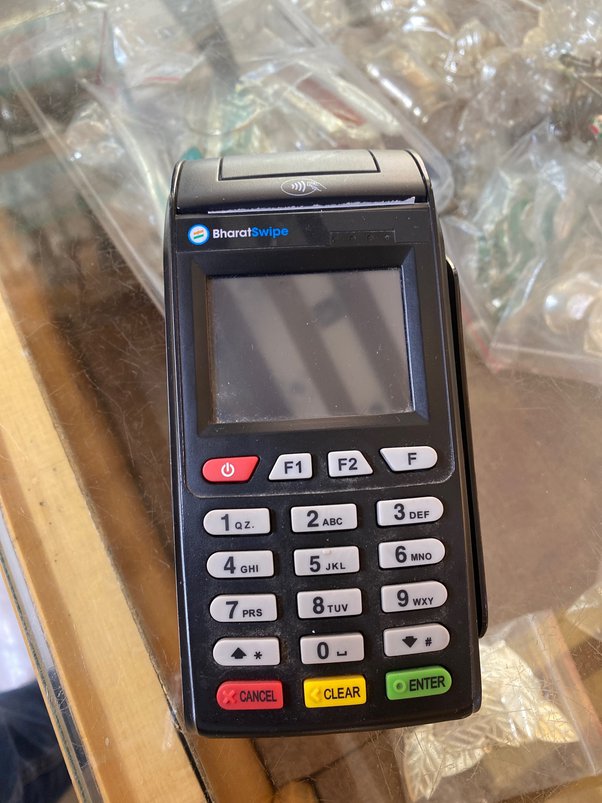 Retailers and hospitality brands can learn a lot from each other. Hospitality, above all, values excellent customer service.
Card machines make the purchase process a whole lot easier for customers. They extend a customer's purchasing power, so they don't have to pass up items because they don't have enough cash.
Retail
Card swipe machines allow retail stores to bring in customers who might otherwise not stop by because they don't carry cash. This widens the customer base, and in turn, can boost sales. The broader customer base also means that more payment options can be offered, which can lead to higher customer satisfaction and loyalty.
In general, retail swipe machines connect to the merchant's bank account via a secure connection, and the incoming payments are processed within the system. This minimizes problems that come with handling cash or credit, including theft and fraud. The machine itself reads the information from the magnetic stripe or chip on the card (card number, security code and expiration date) and transmits this to the payment processor for verification.
Another swipe option is a POS terminal, which allows the retailer to accept multiple types of payment, including debit and credit cards as well as mobile wallets like Apple Pay and Google Pay. This makes for a more convenient shopping experience for the customer and reduces the time spent at the checkout counter, since they don't have to wait for the cashier to process the transaction.
The best way to streamline the transaction process is to install an mPOS swipe machine in your store or restaurant. The mPOS will automatically record all transactions for future accounting details, allowing you to focus on running your business and marketing plans.
Restaurants
Restaurants benefit from credit card swipe machines in many ways. For starters, they provide an important service to customers who may not have cash on them or simply prefer not to carry around a lot of money. Adding a credit card machine to your business allows these patrons to enjoy your food, drinks, or other services without having to leave.
Having an integrated payments solution, which connects the payment terminal to your point of sale (POS) system, also streamlines the payment process. This means that when a customer hands you their card, it only takes seconds to have the transaction processed and the money transferred into your account.
A swipe machine also helps you support patrons who want to pay with contactless cards or mobile app digital wallets. With fewer people carrying cash, these methods are becoming increasingly popular, especially during the pandemic.
POS systems that include credit card swipe machines for restaurants are often designed to work with multiple types of establishments, including quick-service and full-service restaurants, bars, and even food trucks. In addition to supporting multiple payment processing methods, these solutions can help you understand your customer base and deliver personalized offers to keep them coming back. They can also give you the ability to track your revenue streams, which can be useful in optimizing your operations and identifying areas for improvement.
Bars & Nightclubs
Bars and nightclubs require a high-performing POS system that can keep up with the demands of a busy venue. To help meet these requirements, look for a point of sale solution that offers multiple contactless and digital payment options to accommodate varying customer preferences. You should also expect features such as detailed cash tracking, high till alerts, recipe look-up and fast physical count inventory tools to speed up processing and make your bartenders more efficient.
Prepaid debit cards are a great way to simplify cash management in bars and nightclubs by allowing customers to cover their entry fee and drink charges with one card. These cards are reloadable, meaning that customers can easily top up their balance when needed, eliminating the need to exchange cash with bartenders. A prepaid card system can also offer advanced security, with a layered security architecture and anti-fraud measures.
Another feature that is important for a bar POS system is preauthorization, or preauth. This is a temporary hold that reserves funds on a customer's credit card, keeping the money safe from other transactions while giving the business time to prepare an accurate bill. This helps prevent customers from leaving with a full tab and racking up a huge bill that the customer is not responsible for. This feature also protects businesses from fraudulent transactions.
Hospitality
Hospitality retail management refers to any sales establishment that offers hospitality, including hotels, restaurants, casinos, museums and gift shops. It involves integrating customer service with marketing, and focuses on providing customers with the feeling of safety and familiarity they experience in the retail environment.
With wellness continuing to be a top priority for consumers, many brands are blurring the lines between retail and hospitality by offering holistic packages, such as in-room massages, sunrise yoga or workout classes and even healthy cocktails on hotel cruises. The goal is to provide a more complete product or service that adds value to the customer and increases brand loyalty.
A key factor in the success of these initiatives is ensuring that the overall experience matches or exceeds consumer expectations. Hence, retailers and hospitality operators must focus on their omnichannel presence to create an all-encompassing customer journey, whether they are selling a gym membership or a luxury cruise.
The best way to do this is by leveraging technology and creating a seamless user experience. For example, AI chatbots are starting to become more than a fad, and can be used to check guests in and out and help them navigate the property. Similarly, integrated payment solutions are also helping to streamline the entire process by eliminating clunky hardware and providing guests with an easy-to-use digital platform that provides all of the functionality they need in one place.